Snapchat is a sure way to meet Maria Exotic in person.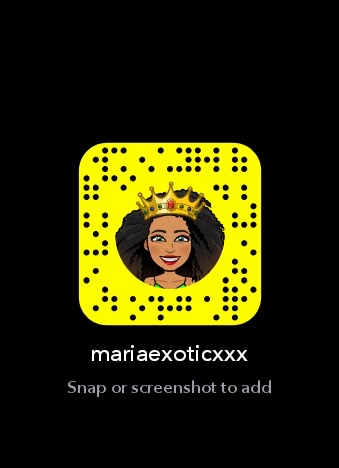 This is my way of verifying my friends before we meet. You get to watch xx vids, interact with me, and I get to know you. Win win situation.
A real life Goddess you can finally interact with.

I have made a name for myself over the years with my RAW, Real and UNCUT Amateur xxx content. Here's a way to always stay connected with The Real Maria Exotic.

I am a NURU A$$ worship Goddess, I post snaps Daily, view sessions with my clients, shower videos, twerk videos, view my bitch subs take my THICK Strap, TOY play while YOU watch me play with myself YUMMY! Want to see a HUGE LOAD all over my BIG A$$?! Of course you do! I can go on and on, but there is nothing like watching me LIVE!

I have so much fun interacting. We can exchange messages, naughty photos, video calls, and just have an Amazing time together!

Don't miss out! See why my supporters have been following me for Years and keep coming back for more! Don't be shy and make sure to introduce yourself, I love making new friends.
My Snapchat subscription is 75 for the first 3 months.
150 for a 1 year subscription.
200 for Lifetime
Add me on Snapchat Mariaexoticxxx
CLICK HERE to subscribe to my Premium Snapchat
If you would like to subscribe without using Fancentro, snap me at Mariaexoticxxx
Not interested in meeting in person, or just want to watch XXX videos of Maria Exotic? Subscribe to my Only Fans. You see all my XXX videos at a low monthly subscription.
CLICK HERE to subscribe to my OnlyFans.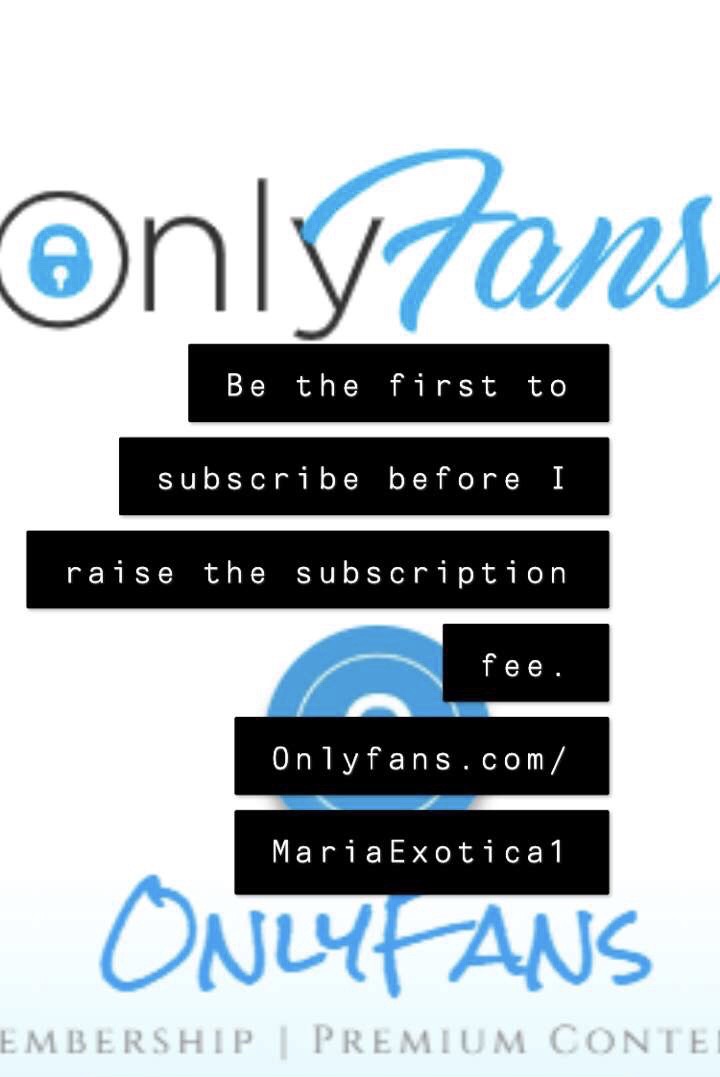 Add me on SKYPE by searching 9142161222